Fixed Braces / Six Month Smiles, Windsor
Six Month Smiles is a clear fixed brace that aims to move your teeth and correct your smile in just six months. By focusing on only straightening the front teeth, this dental brace takes less time than traditional fixed braces.
With clear brackets and tooth coloured wire, these clear fixed braces are proving popular with patients throughout Maidenhead, Dorney, Crowthorne and the rest of the U.K.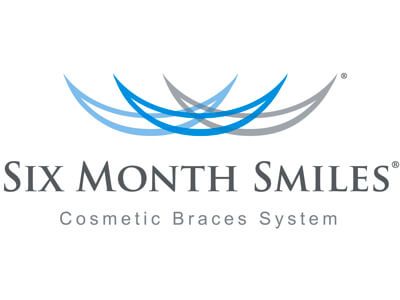 Five reasons why you should choose
Smile Rooms for your Six Month Smiles
Award-winning dentists
Free initial consultation worth £95
Free whitening worth £295
Free removable retainers worth £450
Why wait? Interest-free finance available
Cost of 6 Month Smiles in Windsor
On average, Six Month Smiles braces will cost £1,750 and can be paid as £40 per month.
This price includes:
A free initial consultation with your orthodontist
Free removeable retainers worth £300
Free teeth whitening worth £295
Understandably, many people are worried about the cost of braces and the cost of orthodontics. Our flexible payment plans can help provide you with affordable braces. Six Month Smiles braces are available for just £2.50 per day. Find out more about our interest free finance plan.
Book your free consultation now and start your journey to a brand-new smile!
Improve your smile today!
Book your appointment online
How Do Six Month Smiles Braces work?
Just like traditional fixed braces, Six Month Smiles uses inconspicuous wire, connected by clear brackets to gently push your teeth into their new position over the course of six months.
The main difference from traditional clear fixed braces is that Six Month Smiles focuses only on the front teeth. This treatment may not be suitable for everyone, especially if you have problems with your bite, but many people throughout Windsor are using the Six Month Smiles braces for their teeth straightening and to transform their smile!
Book a free appointment to find out more about Six Month Smiles braces.
Why Choose Six Month Smiles?
The Six Month Smiles braces are perfect for you if you're worried about the appearance of your front teeth
These clear fixed braces are very discreet and most people won't even know you're wearing braces!
Treatment is quick with most taking an average of six months to complete
These affordable braces are cheaper than traditional braces because the treatment focuses only on the front teeth
The friction free technology reduces the pressure which reduces the discomfort on these clear fixed braces
Six Months Smiles before & after Cases










Learn about our braces options
Invisalign Comprehensive
Unlimited Aligners
Invisalign Express
14 Aligners
Invisalign Lite
7 Aligners
Six Month Smiles
Fixed Clear Braces
Inman Aligner
Removal braces
Lingual Braces
Fixed Braces behind teeth
Fastbraces
Fixed Clear Braces
Providing teeth straightening treatment for adults and children at all our dental practices, covering patients from Maidenhead, Egham, Slough and Windsor.