Dental veneers in Windsor
If your teeth are chipped, broken, discoloured or uneven, veneers could be your best option to improve your smile.
Patients throughout Maidenhead, Egham, Sunningdale, Slough and beyond are using veneers to help improve the appearance of general wear and tear to their teeth.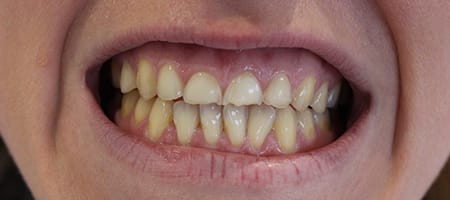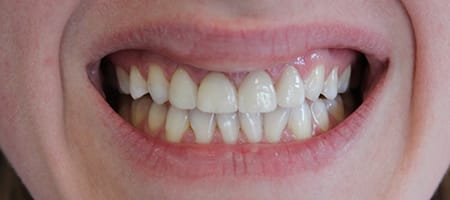 Dental veneers are made from thin pieces of porcelain which cover the teeth to provide strength and protection.
The veneers process usually needs about three appointments. The first is your initial free consultation to discuss with your dentist exactly what you are hoping to achieve.
On the second appointment, the surface of your teeth will be prepared to attach the dental veneers. A special tool is used to remove a tiny amount of the surface of your tooth. Then an impression is taken of your teeth. This mould is used as a model on which to build your veneers.
At your next appointment, your veneers will be cemented to your teeth. You will be left with a dazzling new smile!
Improve your smile today!
Book your appointment online
Why choose dental veneers?
Veneers are a good solution for those patients with chipped, stained or teeth suffering from general wear and tear
Veneers can also be used to treat mildly crooked teeth or teeth with gaps
Dental veneers are quick and painless to fit
They have a natural appearance to match your existing teeth
Your own set of teeth remain so there's no need for tooth removal
Veneers are durable, usually lasting between 10 and 15 years
They are made from high quality materials which resist staining
What issues can veneers treat?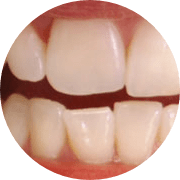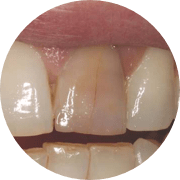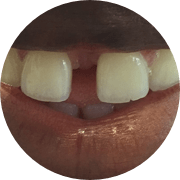 How much do dental veneers cost?
Prices vary according to the exact treatment, but on average dental veneers cost from £450.
Understandably, many people are worried about the cost of veneers. We offer 0% interest on veneers.
Book your free consultation now and start your journey to a brand-new smile!