Damon braces are a revolutionary form of fixed braces. These clear braces use a new method to achieve straight teeth which makes treatment time quicker. Unlike other braces for teeth, Damon braces can be used for the most complex of orthodontic cases and achieves fantastic results.
These adult braces are also proving popular with teens throughout Maidenhead, Slough, Datchet and the rest of the U.K.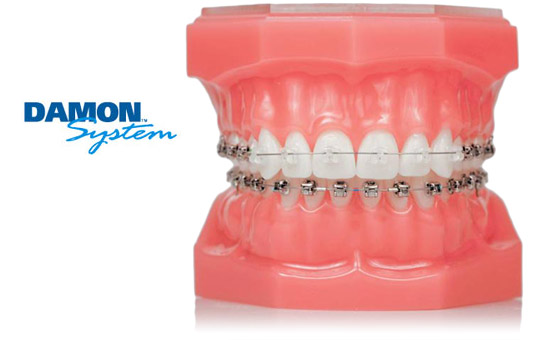 Five reasons why you should choose
Smile Rooms for your Damon Braces
Award-winning dentists
Free initial consultation worth £95
Free whitening worth £295
Free removable retainers worth £450
Why wait? Interest-free finance available
How Much Do Damon Braces Cost?
On average, Damon braces cost £3000 and can be paid as £120 per month.
This price includes:
A free initial consultation with your orthodontist worth £95
Free removeable retainers worth £300
Free teeth whitening worth £295
Understandably, many people are worried about the cost of braces and the cost of orthodontics. Our flexible payment plans can help provide you with affordable braces. Damon braces are available for just £2.50 per day. Find out more about our interest free finance plan.
Book your free consultation now and start your journey to a brand-new smile!
Improve your smile today!
Book your appointment online
How Do Damon Braces Work?
Clear brackets are fitted to your teeth which are connected by thin wire and this guides your teeth into position. Where traditional fixed braces use elastic bands to attach the brackets to the wires, Damon braces use a unique slide mechanism that helps teeth to move naturally, using less friction. The end result is beautifully straight teeth!
Book a free appointment to find out more about Damon braces.
Why Choose Damon Clear Braces?
Damon braces can work with the most challenging orthodontic cases of crowding, crookedness, spacing and bite issues, giving fantastic results
These clear braces are virtually invisible
Damon braces are stain resistant, so your braces won't discolour
These adult braces treat all of your teeth, giving you a wider, fuller smile
They have a faster treatment time than traditional fixed braces
Damon braces use less pressure than traditional fixed braces making them more comfortable
With a quicker treatment time, less time and money can be spent at the orthodontist
Learn about our braces options
Invisalign Comprehensive
Unlimited Aligners
Invisalign Express
14 Aligners
Invisalign Lite
7 Aligners
Inman Aligner
Removal braces
Lingual Braces
Fixed Braces behind teeth
Providing teeth straightening treatment for adults and children at all our dental practices, covering patients from Maidenhead, Egham, Slough and Windsor.