Before and After Teeth Reshaping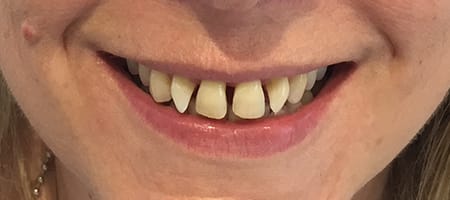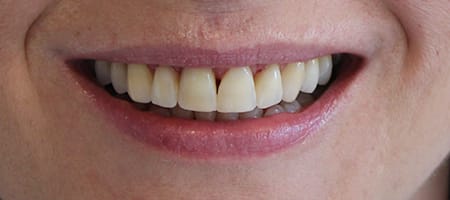 Start your new smile with a
Free ​Virtual Consultation
Start your new smile with a Free ​Virtual Consultation
Would you like to discuss how we can help improve your smile?
Just upload a photo of your teeth, and we will tailor the right dental treatment for you.
Teeth reshaping in Windsor
Sometimes it is the smaller problems that can greatly affect your confidence. If you have chips in your teeth, worn down or pointy teeth or any other problems relating to the surface of your teeth, you can be assured that we can fix it through teeth re-shaping or teeth bonding.
Hundreds of patients throughout Maidenhead, Windsor, Eton, Sunningdale, Slough and beyond are using these forms of cosmetic dentistry to improve the appearance of their teeth and boost their confidence.
Book a free consultation today and find out how teeth re-shaping and bonding can help you!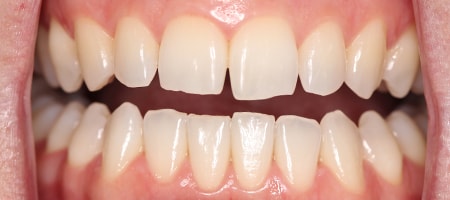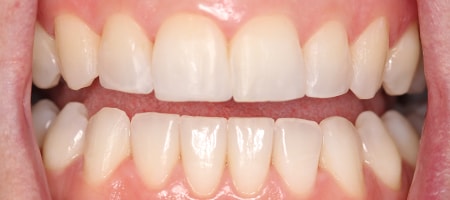 What is teeth re-shaping and what's involved?
Teeth re-shaping can also be referred to as teeth contouring or teeth sculpting. This quick and inexpensive procedure is used to re-shape your teeth to make them appear neater. We often use teeth contouring procedures to help with:
Chipped teeth
Uneven tooth surfaces
Pitted tooth surfaces
Worn down areas
Slightly overlapping teeth
After your initial free consultation, your teeth may be x-rayed. Your dentist will then carefully re-shape the enamel on the surface of your tooth to give you some surprising results! Teeth sculpting is a completely safe and painless procedure which requires no anaesthetic and it is usually completed in about an hour.
Many patients in Windsor and Maidenhead combine teeth sculpting with another treatment such as teeth whitening or dental implants to revolutionise their smile.
Every patient and their treatment is different, so we recommend a free consultation with our cosmetic dentist for a more accurate cost of treatment.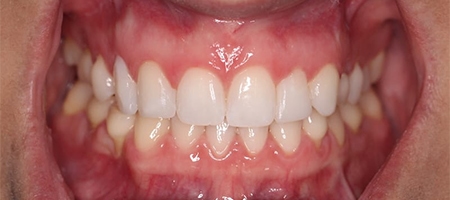 Improve your smile today!
Book your appointment online
Only one word needed to sum up this practice… PERFECT